Sold
Out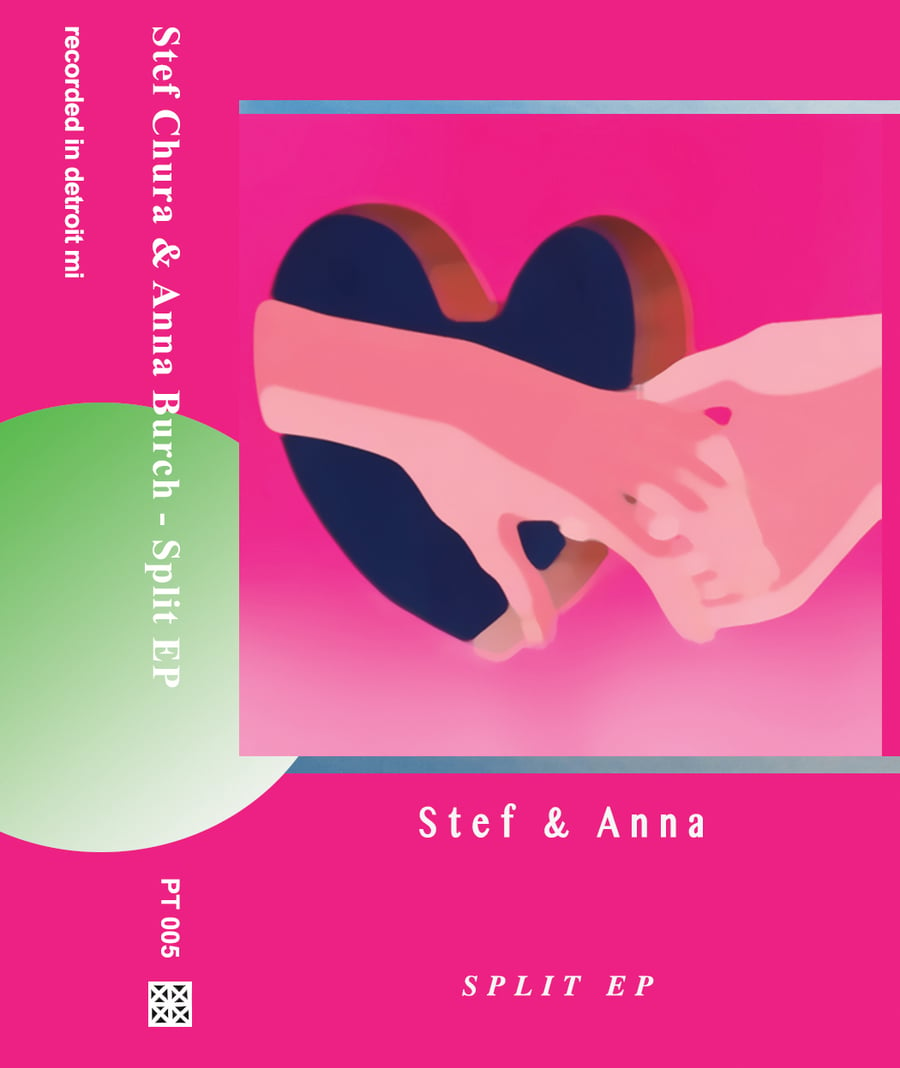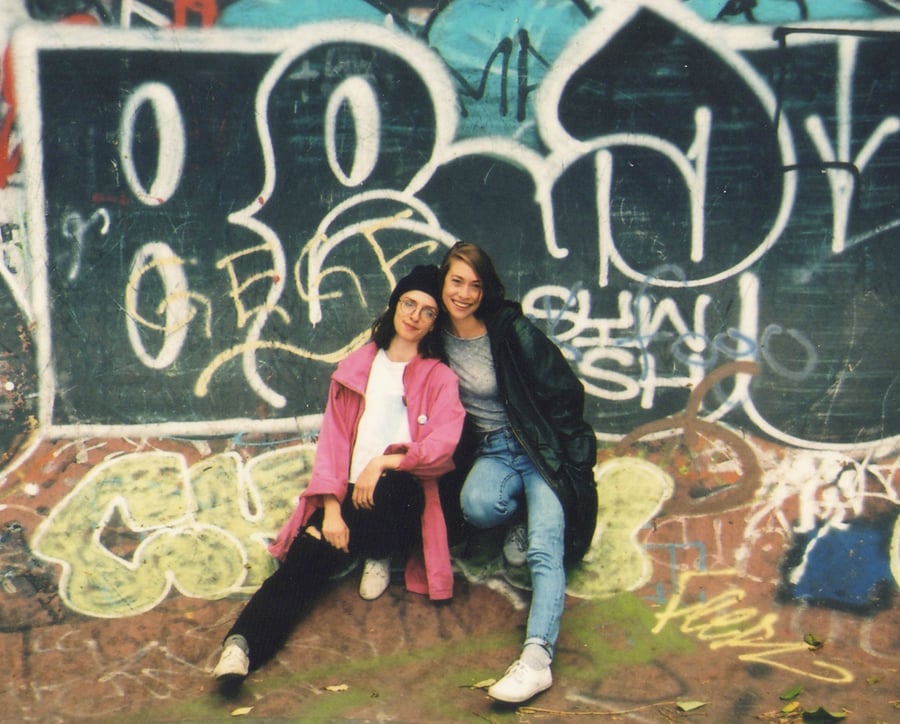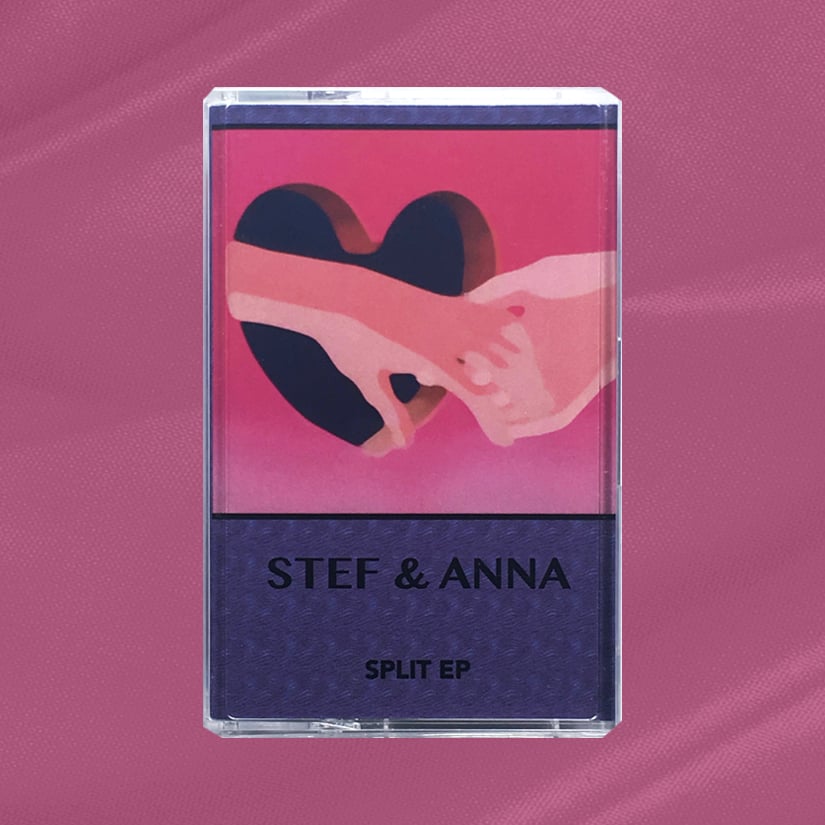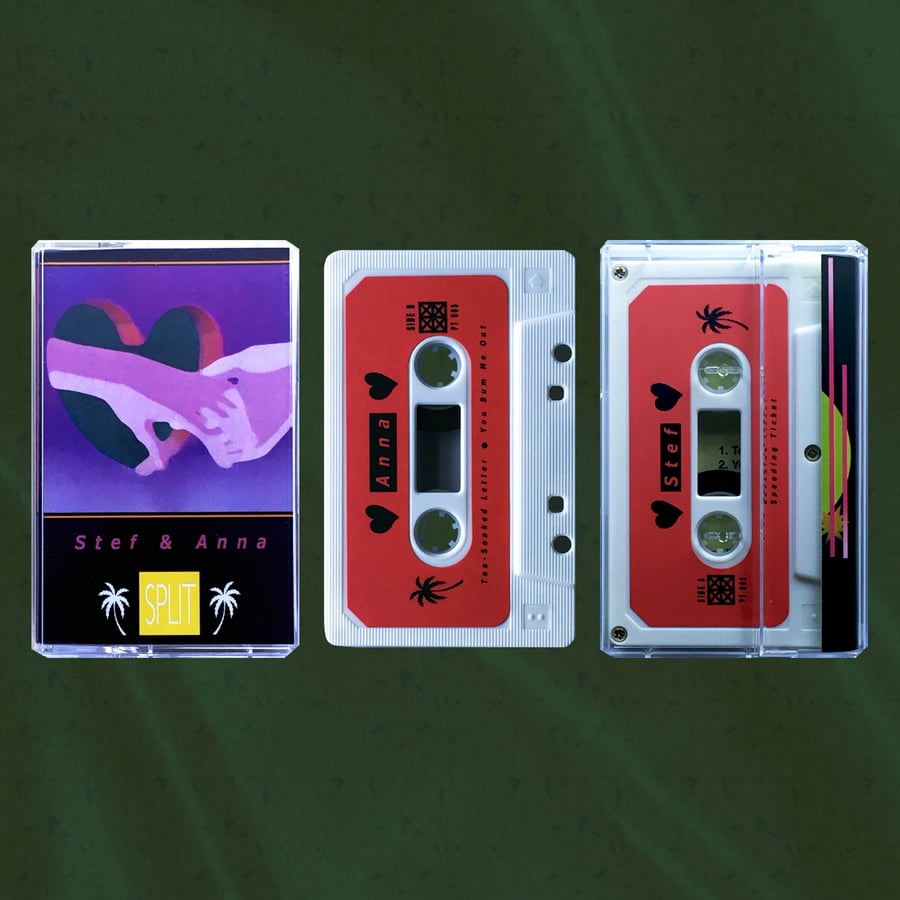 Stef and Anna - Split
$

6.00
Stef & Anna - Split
(Cassette)
(PT - 005)
*Digital Download e-mailed upon purchase
This is the original; it has a re-release (see PT - 009). Michigan natives Stef Chura and Anna Burch share stellar songwriting ability. A strong cast of Michigan musicians back both on this highly-recommended split EP. Stef's "Slow Motion" kicks things off; The driving energy of its guitar-crunch-rhythm compliments Chura's punctuated, punk poet, vocal delivery creating truly exciting tension - an anthemic blast. Anna's "Tea-Soaked Letter" has the beauty of autumnal sunset; her song-craft and lyricism glow. And, On the stripped-down "You Bum Me Out" Burch reflects, "thanksgiving sucks / holidays are terrible / when you're grown-up," against finger-plucked guitar - contrasting major and minor sections to great effect, and showing her own brand of musical intrigue. It's characteristic of the excellent vocal phrasing present on both sides. A very cool EP, this version comes in 12 unique cover designs with either a white or clear cassette. Only a handful of these are left in stock!

SIDE A
1. Stef Chura - Slow Motion
2. Stef Chura - Faded Heart
3. Stef Chura - Speeding Ticket
SIDE B
4. Anna Burch - Tea-Soaked Letter
5. Anna Burch - You Bum Me Out
A Side:
All songs recorded by Fred Thomas in 2015. On "Slow Motion" and "Faded Heart" Fred Thomas plays bass and Ryan Clancy is on drums. On "Speeding Ticket" Fred Thomas plays bass, drums and feedbackey lead guitar. Stef Chura plays guitar and sings on all songs.
B Side:
Tea-soaked letter was recorded by Fred Thomas in 2015. Drums, bass, lead guitar by Fred Thomas; Vocals, guitar and organ by Anna Burch. You Bum Me Out was recorded by Ben Collins in 2015. Guitar and vocals by Anna Burch. Organ by Ben Collins.
Cover image: Molly Soda